Frequently Asked Questions
Do you carry light tackle on board?
We always carry light tackle spinning gear on board. There are many occasions when we encounter weed lines and flotsam with smaller size Dorado and Wahoo. Playing these guys on spinning gear is lots of fun!
What about beverages?
Though we provide water, sodas beverages and snacks as well as lunch on full day trips. You are allowed to bring any other beverage or food that you prefer. We will be happy to store it in our cooler or you can bring your own personal cooler.
Do we need to tip the Mate?
We do not charge for cleaning, filleting and bagging the fish, yet it is customary to tip the mate for his work and effort throughout the day.
Do you offer Reef Fishing?
We are deep sea fisherman, and that is our expertise. Only sometimes we will do some reef fishing, depending the time of year. You may Ask.
Is there a better time of day for fishing?
In Offshore Deep Sea Fishing it really does not matter if it is early in the morning or later in the afternoon, like it would for bottom fishing. It is a case of spending time out there looking for signs where fish may be feeding (weed lines, seabirds, bait fish, water color contrasts, currents, etc). When you find these signs, you start finding and catching fish. The more time in the ocean, the greater the chance.
Do you split Charters?
If we can we will. Just ask.
Are there Party Boats in Puerto Rico?
No there are no Party boats in Puerto Rico.
Can you take more than 6 passengers?
Absolutely no. It is against Coast Guard regulations.
What type of clothing should I wear and what else should I bring?
Light tropical clothes and rubber shoes. It is advisable to wear a hat and sunblock lotion. Polarized sunglasses preferred. Don't forget your camera.
Do you do any other activity other than Fishing?
We rather be offshore all day fishing. But recognizing that some people may get a little sick and want to go back to shore, we have an alternative that many other Fishing Charter services can't provide. Instead of going directly back to the dock, we will give you the option of going to a quiet and beautiful back-reef lagoon to do some swimming and even some snorkeling if you want.
Is there shade on your boat?
Yes, the cockpit is partially covered with a foldable Canopy. You decide if you want the sun or the shade.
Is there a Head or Bathroom onboard?
Yes.
What do you do with the catch?
We are more than willing to share the catch with you, including filleting. You will have plenty of fish to take home. The fillets will be stored for you in neatly folded plastic bags.
What pound tackle is available?
We usually use 20 lb. through 50 lb. test tackle. There is 10 lb. spinning tackle on board for lots of fun with schoolies.
Do you speak English?
Yes. We have a fully bilingual crew.
What about credit cards?
Yes we accept Visa, Master Card, Discover and Diners Club.
How do I get there?
Just type in our company name "Parguera Fishing Charters" on Google Maps and it will guide you directly to our dock.
Check Out a Video of One of Our Experiences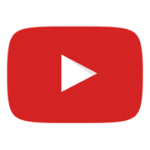 Watch more fishing action videos
If you want to experience all this and more, make sure to Contact Us or follow the link down below.